COVID-19 Update: Vaccine Clinic Available Dec. 21 for All Residents and Employees
---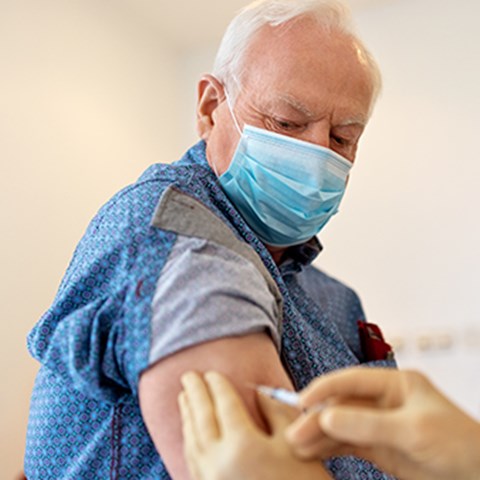 Dear Regina Health Center Community,
We have exciting news to share: our coronavirus vaccine clinic has been scheduled! We were informed by our pharmacy that Regina Health Center residents and employees will receive the first injection of the vaccine on Monday, December 21st, and the second dose on January 11th. Pharmacists and pharmacy staff members will be administering the vaccine, with Regina staff facilitating the process. Residents will be assisted in all aspects of the process; they will not need to remember times or locations, and each resident will be assisted to the room at the proper time.
To receive the vaccine, there must be a signed consent form for each recipient. If a resident is capable of signing the consent, they will be assisted in doing so by a staff member. For those residents who have a family member or a POA sign for them, Regina staff will reach out to obtain verbal consent and submit the form on their behalf. The pharmacy will only bring vaccine syringes for those who have given consent by Friday, December 18th.
All residents will be offered the opportunity to receive the vaccine, including those who have previously tested positive for the coronavirus. Only those with active symptoms will be deferred, and there are currently no residents with COVID symptoms.
Please join me in offering a prayer of thanksgiving that the vaccine is available to us. The beginning of the end of the pandemic is nearly here, and not a moment too soon!
Sincerely,
Deacon Mark Yantek
Executive Director
---