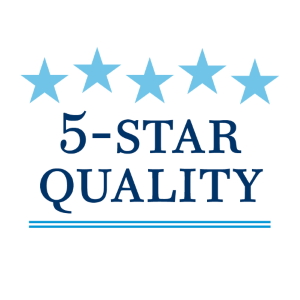 Regina Health Center consistently receives exceptional ratings for resident and family satisfaction, has been recognized by U.S. News & World Report as one of the best nursing homes in the country multiple times, and regularly receives the highest 5-Star Quality Rating from the Centers for Medicare & Medicaid Services. Based on Ohio Department of Aging surveys, Regina Health Center ranks in the top percentile in the state for family satisfaction with our services. Our assisted living area regularly receives high marks for overall resident satisfaction.
Following are just some of the awards and recognition Regina Health Center has recently received:
U.S. News & World Report Best Nursing Homes
U.S. News & World Report gave Regina Health Center a long-term care rating of "High Performing" for 2020-21. The publication evaluated more than 15,000 homes nationwide in every state and nearly 100 major metropolitan areas.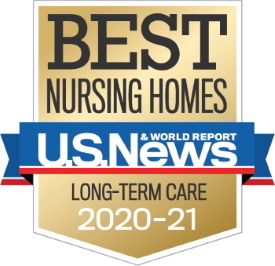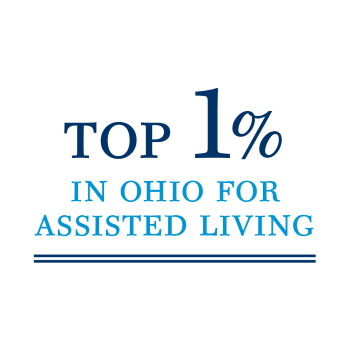 Nursing Home Family Satisfaction
Top 1% of all Ohio nursing homes in the most recent biannual Ohio Department of Aging (ODA) family satisfaction survey. 
With a score of 91.2 out of 100, Regina Health Center placed 13th statewide among 986 nursing homes in Ohio. (Statewide average score was 77.8)
One of the highest scoring nursing home in Northeast Ohio.
Residential Care Family Satisfaction
Top 1% in the ODA family satisfaction survey for assisted living.
With a score of 97.4 out of 100, RHC had the third highest score in the entire state among 743 facilities. (Statewide average score was 82.6)
Circle of Excellence Award
The National Association of Directors of Nursing Administration in Long Term Care (NADONA) awarded RHC with its highest honor, the Circle of Excellence Award. The award recognizes RHC for being one of only a handful of nursing homes in Ohio to receive a deficiency-free survey from the Ohio Department of Health (ODH) in 2018. The survey process involved an unannounced visit from multiple ODH employees who spent several days reviewing organizational procedures, observing hands-on operations and speaking to residents. The survey process focuses on how the needs of residents are met, encompassing medical and nursing needs, and their social, psychological, and spiritual, nutritional and physical needs.
Assisted Living Receives 10 Consecutive Years of Deficiency-Free Ratings
The Ohio Department of Health gave our assisted living facility a deficiency-free rating in 2019, making this the 10th consecutive year of receiving a deficiency free rating.