Regina Health Center (RHC) celebrated its very first Holy-In-One Shootout on June 6, 2000, on the grounds of Mount Augustine, the home of Regina Health Center and motherhouse of the Sisters of Charity of St. Augustine. The leadership of the health care facility was looking for an engaging way to raise much needed dollars to help support the vowed religious, diocesan priests, and lay residents who reside and rehabilitate at RHC. The outing attracted 80 golfers and guests and raised $20,000 to the amazement of all. Golfers tried their skill at one 165-yard Par 3 golf hole. If you prayed hard enough, you might win a Mercedes Benz E320.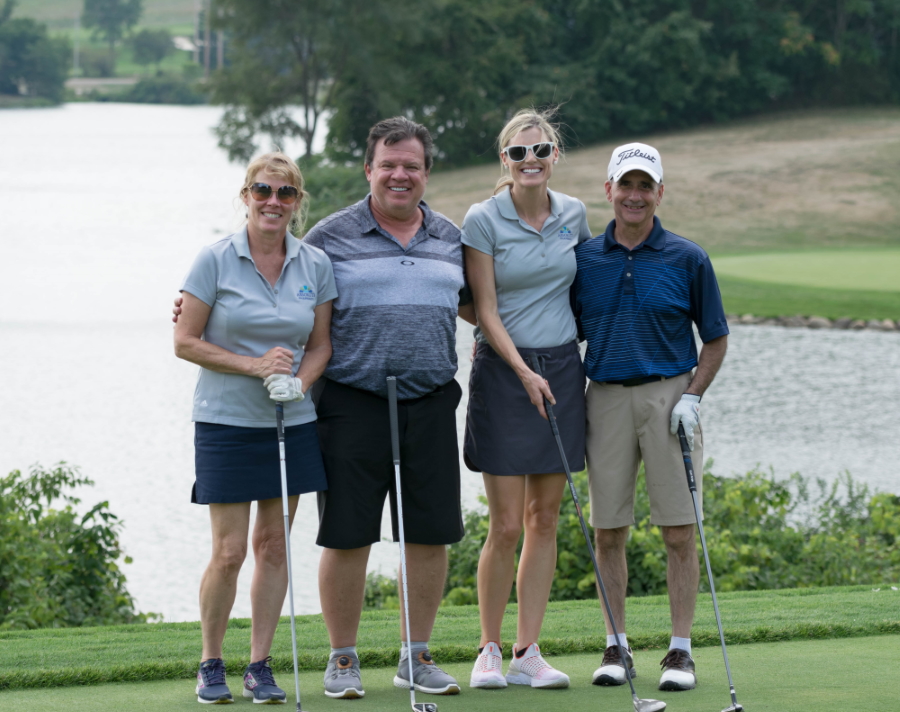 The Holy-In-One Shootout has grown to a full-blown golf tournament that has played the gamut of prestigious local golf courses. Today, the outing takes place at the world-famous Firestone Country Club in Akron, Ohio. In 2021, the event raised more than $309,000 and hosted 234 golfers and more than 300 dinner guests.
That idea in 2000 has raised hundreds of thousands of dollars for support of this great ministry and most importantly, Regina Health Center has made many new friends who introduce others to this ministry of care and compassion.
Many of the golfers tell us it is the best outing they attend all year. We hope you will be there to say the same!
Please call the Mission Support & Donor Relations Office at 330.659.5132 for more information.