Communication Update COVID December 30, 2021
---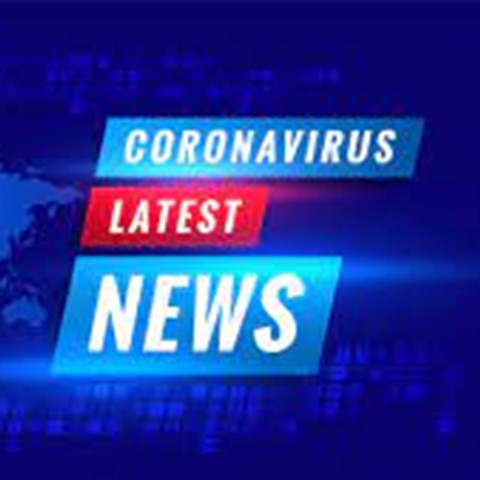 December 30th, 2021
Dear Regina Health Center Community,
I am writing to update you on the status of the coronavirus pandemic here at Regina Health Center. Despite the high percentage of residents and employees who are fully vaccinated and boostered, we are not immune from the ill effects of the virus. Recently, some residents living on the 2A and 2B units have tested positive. As of this writing, a total of 15 residents are positive, as well as 5 employees. Thanks be to God, most cases are mild to moderate, although a few have had more serious symptoms. As a precaution, we are discouraging general visitation in the most affected areas. We are also temporarily closing the beauty shop and suspending dining room service on the 2nd floor to help limit the ability of the virus to spread.
If possible, we encourage all those who are planning a visit to reconsider until the worst of the surge is past us. A telephone call or a virtual visit is a safer alternative. If you do visit, please at a minimum wear a surgical or procedural mask; a KN95 is better still. Cloth masks are proving to be a poor alternative against the omicron variant. Visit only with your loved one in a private place, away from others. Please limit the number of visitors as well. Fewer visitors provide fewer opportunities for our residents to become infected.  
Once again, I want to acknowledge our excellent staff, who do truly heroic work under extremely difficult circumstances. Long before the coronavirus pandemic, long term care workers have been the hardest-working group of employees in any industry. With the widely-publicized crisis in healthcare staffing, Regina employees shine all the brighter! Please grant them an extra measure of consideration, as they are laboring under unprecedented challenges.
We continue to be grateful to you, the families and loved ones of our residents, for the gift of allowing us to care for them. Under current circumstances, this can be a daunting task, but it is a blessing nonetheless. Thank you for the trust you place in our hands on behalf of your loved one. Please know that our staff is doing the very best they can under challenging conditions. Your patience and understanding is greatly appreciated.
May God continue to bless you and those you love. Stay well!
Sincerely,
Deacon Mark Yantek
Executive Director
---