Communication Update COVID - November 1, 2021
---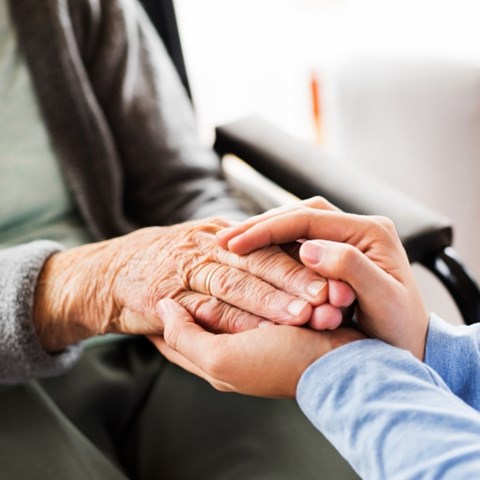 Dear Regina Health Center Community,
Let's try this again! You received this same communication a few weeks ago. However, just before we "went live," we received positive COVID test results and were forced to suspend the planned opening of visitation. I am happy to report that we have received negative test results for two weeks in a row, which allows us to again proceed with our original plan. Please continue reading for additional information.
Beginning Tuesday, November 2, 2021, guests will be permitted to visit with residents in their rooms from Monday through Friday between 10 a.m. and 7 p.m., and Saturday and Sunday from 10 a.m. until 4 p.m. No prior sign-up is necessary, and no appointment time is required. Visitors will need to sign in and have their temperatures taken each time they arrive, and masks must be worn at all times. These are requirements of CMS. Masks may be removed during the visit while in the resident's room, but they must be worn everywhere else in the facility.
According to CDC guidance, "During indoor visitation, facilities should limit visitor movement in the facility. For example, visitors should not walk around different halls of the facility. Rather, they should go directly to the resident's room or designated visitation area. Visits for residents who share a room should not be conducted in the resident's room, if possible." (Ref: QSO-20-39-NH) This means that, for the time being, visitors are not permitted to attend Mass, Activities or meals with the residents. For residents with a roommate, alternate visitation locations will be made available.
We anticipate that this will be the first phase of an eventual return to pre-COVID procedures. With the recent administration of the vaccine booster, and with the community infection rate decreasing, we are hopeful that the end of the pandemic is in sight. However, COVID remains a daily threat to all of us, and a positive case among our residents or staff would once again require a temporary cessation of all visitation. Pray with me that this does not happen!
Thank you for your continued support during these trying times. Please pray for our staff, who continue to work tirelessly under very challenging conditions. We so appreciate their commitment to our residents. They truly are healthcare heroes!
Sincerely,
Mark Yantek, LNHA
Executive Director
---