COVID-19 Communication Update June 29 2021
---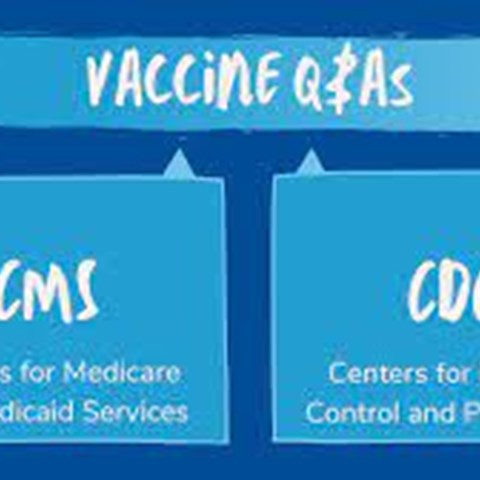 June 29, 2021
Dear Regina Health Center Community,
As expected, Governor DeWine last week lifted many of the state-specific restrictions regarding visitation in nursing homes. This is welcome news indeed! Importantly, both CMS and CDC directives and recommendations remain in place, as Governor DeWine noted in his press conference. This means that some of our procedures which have been in place regarding visitation will remain in place until CMS & the CDC alter their directive and recommendations.
Specifically, the CDC recommends on their website that "visits for patients/residents who share a room should not be conducted in the patient/resident's room". Since the majority of our resident rooms are semiprivate, we have opted to continue to accommodate visitation in areas other than the residential units. In this way, we will fulfill the CDC recommendation and, at the same time, we will respect the rights and wishes of those residents who, for infection control purposes, prefer not to have visitors in their room – either their own visitors or those of their roommate.
Since many residents rely on staff to assist them in getting ready for a visit and in transporting them to the visitation location, prior arrangements are still necessary. We will continue to utilize the Sign-Up Genius tool, which will help us to anticipate when a resident needs to be assisted. In this way, your family member or loved one will be ready to visit, without the potential delay due to an unscheduled drop-in.
Visitors will continue to have their temperature taken and recorded, and they will continue to sign in and provide their personal contact information, per CMS guidance. Also included in the CDC recommendations is the requirement for all visitors to wear masks and to use hand sanitizer. If both resident and visitor is fully vaccinated, they may remove their masks during the visit, but must wear a mask before and after while in the facility.
It has been, and continues to be, my sincere hope that we will return to pre-COVID procedures as soon as possible. But the simple fact is that the pandemic is not over. Variant strains of the coronavirus pose a concern and an uncertainty, and we continue to receive news weekly of residents in other facilities who test positive for coronavirus and are symptomatic, despite being fully vaccinated. We certainly do not want that to happen here at RHC, and we must use appropriate precautions to guard against such a possibility. Because of the dynamics of our population and the physical environment in which our residents live, we will remain vigilant and keep reasonable precautions in place, for the good of all of our residents.
Thank you for your continued understanding and patience as we strive to find ways to enable resident privileges while maintain safety and wellness. May you and those you love remain healthy, and may God continue to bless us all.
Sincerely, Mark Yantek Executive Director
---