COVID-19 Update: Looking Forward to a Merrier Christmas for Our Residents and Employees
---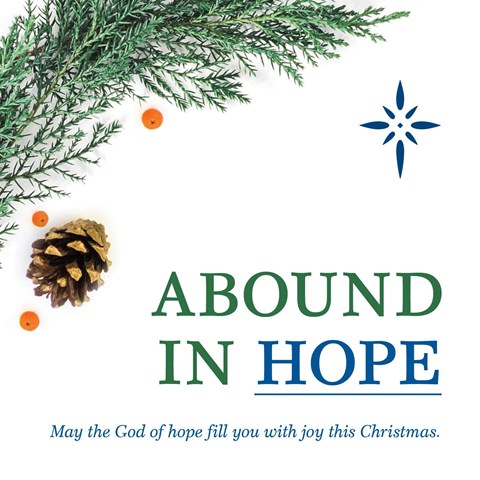 Dear Regina Health Center Community,
As we approach the holy Feast of the Nativity of our Lord, I want to wish all of you a blessed and Merry Christmas! Several recent developments here at Regina Health Center are contributing to a merrier Christmas for our residents and employees. Most significantly, our most recent COVID testing results showed no new coronavirus cases among the residents! Likewise, none of the employees tested positive, although one employee remains in quarantine from a previous week's testing. The three residents who had been under quarantine have now been cleared, meaning that there are no positive coronavirus cases in-house.
Also this week, both residents and employees were among the very first in Ohio to receive the coronavirus vaccine. Virtually all of the residents and a large percentage of the employees opted to receive the vaccine, and the process went without a hitch. Only one resident experienced an adverse reaction to the vaccine, and only a few employees complained of mild reactions. We are hopeful that the vaccine will prove to be a game-changer for Regina Health Center, but these are uncharted waters; only time will tell. Until we receive further guidance and direction from the Ohio Department of Health, we must continue to follow their directives and employ all precautions necessary to ensure the safety and well-being of all residents.
Obviously, this is wonderful news – especially just before Christmas. Of course, each week's testing is only a snapshot in time, and things can change from week to week. But there are no residents and no employees who are showing signs or symptoms of coronavirus, and we are following rigorous precautions, and so we remain hopeful that the worst is behind us. At this point, it is far too soon to remove most restrictions, although we have loosened a few of the precautionary measures for the residents. The chapel, the hair salon and the therapy room will be reopening for the residents, and residents will be permitted to keep their doors open and to leave their rooms for necessary circumstances, such as beauty shop appointments and attending Mass in the chapel. At this time, we are still not permitted to schedule appointments away from the facility and visitation remains suspended for the time being. This, of course, includes no outsiders for Mass in the chapel. Residents may receive items delivered to the facilty after appropriate sanitation and quarantine.
All of us – RHC administration, residents, family & friends – owe a debt of gratitude to our hard-working and wonderful staff. The coronavirus has made an already difficult job even more stressful and trying. Despite it all, our employees rise to the occasion and shine like the stars they are! In our battle against COVID-19, they have faced the adversary undaunted - and vanquished it! We are so grateful for their selfless commitment and dedication.
I am also grateful for all of you – the families and friends of our residents. Along with the residents themselves, you have borne a heavy burden by being separated from your loved ones for far too long. The many words of encouragement and notes of gratitude and tribute prove just how gracious you are, even under such difficult circumstances. Thank you for your kindness and patience during this extraordinary year.
It is my prayer that each of you enjoy a blessed and Merry Christmas, despite our current situation. May 2021 be a year of promise and new beginnings! God's blessings to you.
Sincerely,
Deacon Mark Yantek
Executive Director
---