COVID-19 Update: Mixed News in Regard to Testing
---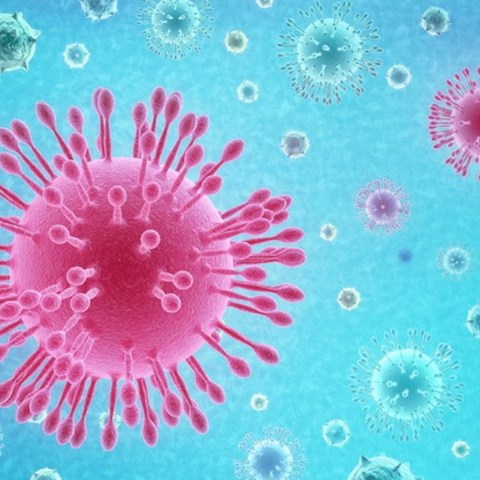 Dear Regina Health Center Community,
After a snowy Christmas Eve and Christmas Day, it seems that "ol' man winter" has gone on hiatus – not that anyone is complaining. Every unseasonably mild, January day brings us closer to Spring! And Spring brings us closer to the eventual end of this wearisome pandemic. That day cannot come too soon!
Regarding our coronavirus testing results, there is mixed news to share. I'm very happy to be able to report that once again, there were no residents whose results were positive on our most recent round of COVID testing. Thanks be to God for this wonderful blessing! The employees, however, are a different story. Despite the promising results from the previous two weeks, it seems that the "holiday surge" may have caught up with us, as a number of employees have tested positive. This is disappointing and concerning news, and our nursing management team is assessing the situation and providing additional in-service training regarding infection prevention and best practices.
I have always been confident – and I continue to be confident – that Regina Health Center employees take the coronavirus very seriously. We do so for ourselves and for the safety of our families, and we do so for the well-being of our residents. A key function of our job as caregivers and support staff is to ensure the protection of our residents; it's why we have jobs here. And I have always been proud of how protective we are of our residents – and of each other. No one should rush to judgement or blame regarding the positive test results among the staff; the coronavirus is an equal opportunity infector, as the nationwide surge attests. Rest assured that Regina Health Center staff are doing all the right things to protect themselves and our residents, as best they can.
An additional measure of good news is that residents and staff received the second dose of the coronavirus vaccine this week. An additional 37 employees opted to receive their first dose of the vaccine this time, adding to the large percentage of their peers opting in and taking our vaccination rate significantly higher than the statewide average. I'm happy to report that, once again, there were no significant reactions to the injection – just mild aches and other predictable responses to the vaccine. The understanding is that approximately one week after the second dose, the vaccine is 95% effective at preventing the transmission of COVID. We still do not know how this will affect our requirement to test weekly, prohibit visitors, etc. Until we hear otherwise, we must continue to follow the directives of the Ohio Department of Health.
Thank you for your continued prayers and support as we approach the eleventh month of this pandemic. We're not there yet, but there's light at the end of the tunnel! God bless & stay well.
Sincerely,
Deacon Mark Yantek
Executive Director
---