Regina Health Center Celebrates 30 Years of Providing Mission-Driven Care
---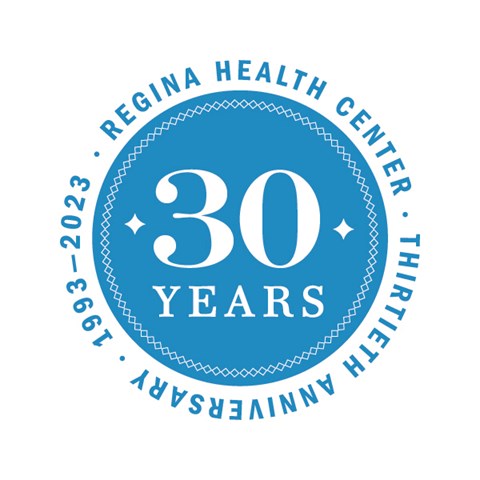 Watch a special 30th anniversary kickoff video here
Regina Health Center, a 5-star-quality skilled nursing and assisted living facility serving Northeast Ohio, is celebrating its 30th anniversary in 2023. The Sisters of Charity of St. Augustine opened Regina Health Center in 1993, collaborating with 22 Catholic religious congregations within the Cleveland and Youngstown Dioceses to ensure that the long-term health care needs of religious sisters, brothers and priests would be met with high quality health care services. Today, that mission remains as strong as ever, while also including serving lay people.
In the 1980s, the need to care for religious being discharged from hospitals was steadily increasing. Providing appropriate skilled care was becoming beyond the capabilities of most congregations.
Recognizing this challenge, the Conference of Religious Leadership (CORL) started discussing the health care needs of religious communities. CORL, which included representatives of the congregations of religious men and women serving in the Diocese of Cleveland, commissioned a study by the Catholic Health Association that identified the need for a collaborative effort to provide long-term health care services for the aging religious in Northeast Ohio. Because of their long-standing expertise in health care and capacity at their Motherhouse in Richfield, the Sisters of Charity of St. Augustine led the effort to respond by developing and operating the mission of Regina Health Center when it opened in 1993.
"I am inspired by the fact that our original mission is still intact 30 years later. We continue to focus on caring for religious and clergy, while also serving lay people," said Deacon Mark Yantek, Regina Health Center executive director. "There are many good options for Catholic care in Northeast Ohio, but Regina Health Center is unique because it was created as a safety net for women and men religious and priests. They can remain in a religious community-life setting while receiving compassionate long-term care when their religious congregations can no longer provide the level of clinical support needed."
To celebrate the 30th anniversary, Regina Health Center will be hosting multiple events in 2023, including special resident activities throughout the year. Raising critical funds will also be important for capital projects, endowment growth and resident programming.
"We look forward to celebrating 30 years of excellence in 2023 and continuing to welcome religious women, brothers, priests and lay people who embrace our core values of spirituality and shared community life as we extend the healing mission of Jesus," added Yantek.
About Regina Health Center
Regina Health Center is a Medicare/Medicaid certified nursing facility with 101-licensed nursing beds, a special dementia care unit, 54 assisted living units, respite care services, and short-term inpatient and outpatient rehabilitation. Located in Richfield, Ohio, Regina Health Center provides compassionate and holistic health care services in a unique setting for people seeking a faith-based environment. Residents include lay people and members of religious communities, and clergy from the Dioceses of Cleveland and Youngstown. Regina Health Center is a ministry of the Sisters of Charity Health System. To learn more visit reginahealthcenter.org or call 330.659.4161.
###
Contact: Melysa Foster - 330.659.5197 - mfoster@reginahealthcenter.org
---