#weGIVECATHOLIC Day of Giving - You Can Donate from Nov. 19 - Nov. 28
---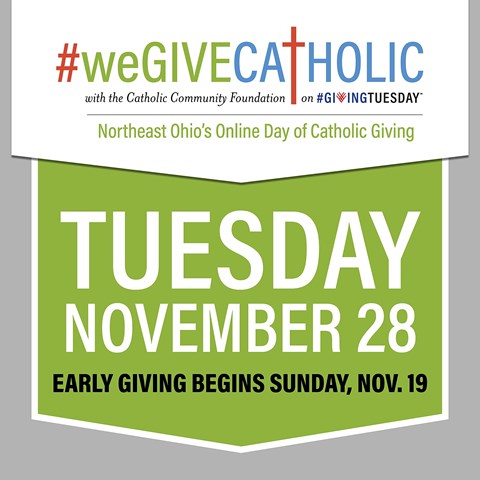 #weGIVECATHOLIC is a one-day giving event hosted by the Catholic Community Foundation that takes place on Giving Tuesday each year, which is November 28. It is a day dedicated to giving thanks and giving back. New this year, donors can give early starting on Sunday, November 19, to have their gift matched.
Help us raise $25,000. Your support directly impacts our ability to continue the compassionate and quality care of our residents. The religious, clergy and laity who call Regina home appreciate and depend on your support.
Get Ready to Give!
Visit www.wegivecatholic.org/organization/Regina-Health-Center anytime between midnight on November 19 through 11:59 p.m. on Tuesday, November 28. Or, mail in a check before November 28 and write #weGiveCatholic on the memo line for it to count toward our goal. You can also visit the WeGiveCatholic.org website, click on "Find An Organization" and type in Regina Health Center.
The more people who participate, the greater chance that Regina Health Center will win special cash prizes from the Catholic Community Foundation!
---